This sweet and crunchy Easter treat is one that both kids and adults will love.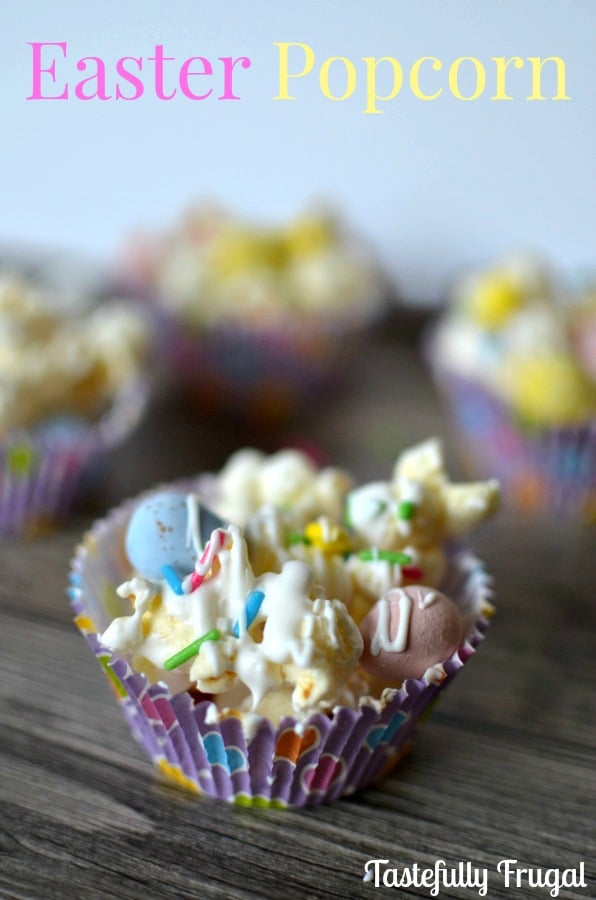 Before I was a mom I used to to enjoy spending hours creating treats for the holidays. I would get together with my mom and we would spend a whole Saturday making chocolates, decorating cookies and making pies. Now that I have two little boys of my own the only time I get to make treats is if they are napping or if it's something I can make in between the "hold me's" and  the "mom, he stole my toy!".
So when I saw this Party Popcorn that my good friend Kendra made I knew this would be the perfect treat for Easter. The best part (aside from the sprinkles and Cadbury Eggs) is that it takes less than 2 minutes to make. Plus you can change up the color of the sprinkles and the add ins to make it work for any holiday or occasion.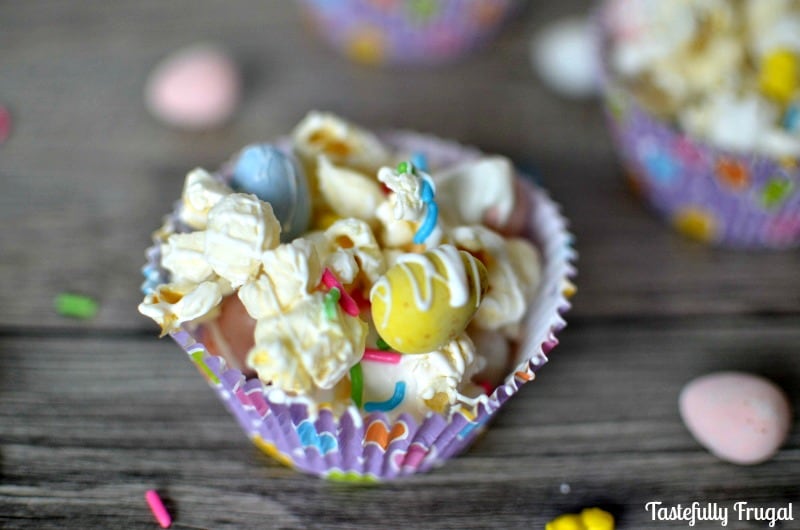 Yield: 4 cups
Easter Popcorn
Ingredients
1/2 cup uncooked popcorn kernals (or 4 cups of popped popcorn)
1/2 cup white chocolate candy melts
Cadbury Eggs
Sprinkles
Instructions
Pop popcorn according to package details.
Place chocolate in a microwave safe bowl and cook for 30 seconds.
Stir and cook for an additional 30 seconds, stir again until chocolate is melted.
Drizzle melted chocolate over popcorn and top with Cadbury Eggs and sprinkles.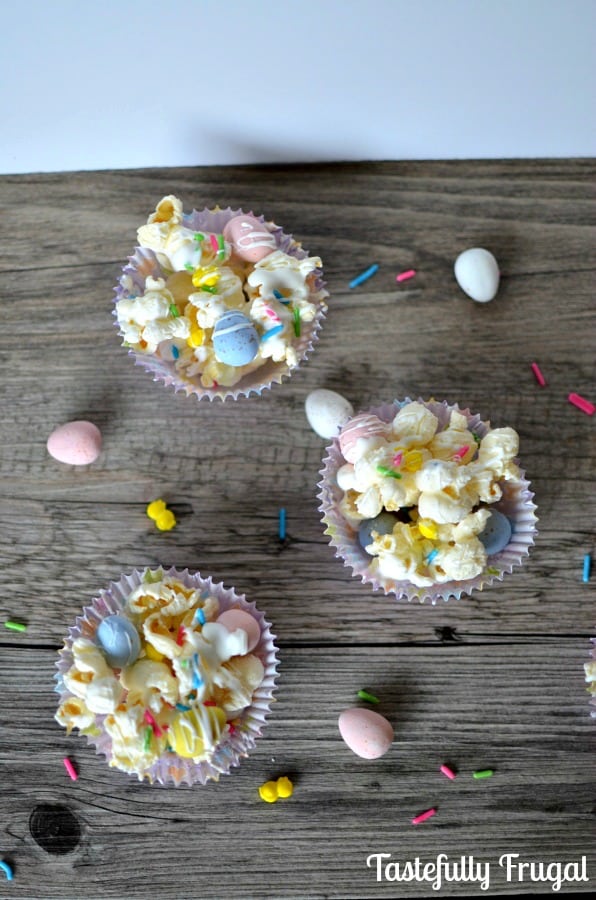 What's your favorite way to jazz up popcorn?
And for more Easter fun head on over and enter my Big Easter Basket Giveaway.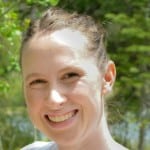 Sydney is a stay at home mom who has a passion for saving people money. When she isn't chasing after her sons you can find her in the kitchen creating family friendly meals and treats. To check out more sweet treats, fun crafts and money saving tips visit Sydney at Tastefully Frugal or follow her on Facebook and Instagram.