Today Alli from Cupcake Diaries is sharing this refreshing and delicious Watermelon Frosty. Be sure to check out her blog for some amazing recipes!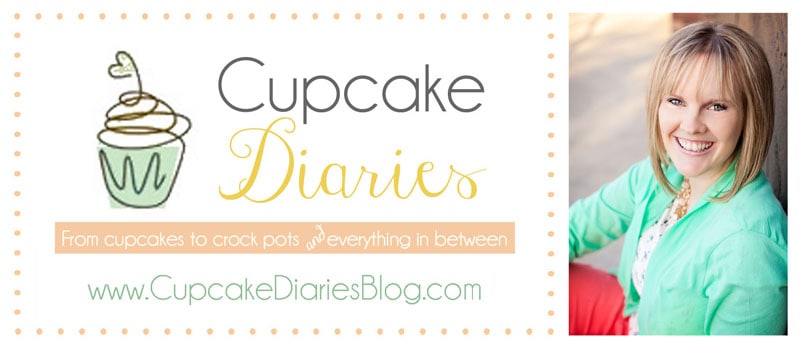 Hello, Love to Be in the Kitchen readers! I am thrilled to be here sharing one of my favorite summer recipes today. I'm Alli and I'm the blogger behind Cupcake Diaries. I love sharing easy, family-friendly recipes that don't take a lot of time. On my blog, you'll find recipes from cupcakes to crock pots and everything in between!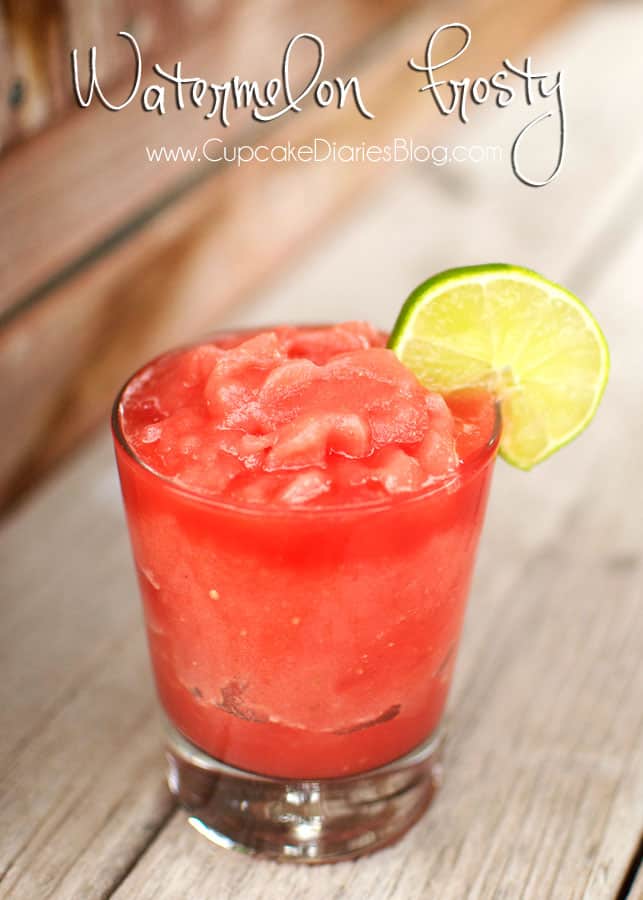 One of our favorite ways to cool down in the summer is with refreshing drinks. And Watermelon Frosties are a favorite! Watermelon is already such a thirst-quenching fruit. So why not put it in a frosty with all kinds of other goodness?
You can make these for a few people or for a crowd. And what better way to use watermelon before it goes bad? Using the entire watermelon is always a challenge every summer at our house. Not anymore! If I know we're not going to use all the watermelon, I automatically put it in freezer bags and throw it in the freezer for frosties. Then I can grab one of the bags when we feel like making these frosties. We love them!

And that's it! Enjoy!
Yield: 4
Watermelon Frosty
Ingredients
2 c. frozen watermelon chunks or cubes
1/2 frozen banana
1/2 c. water
1/2 c. Sprite
juice of 1/2 a lime
1 Tbsp sugar
Instructions
Combine all ingredients in a blender till smooth.
If it seems too thick, add a little more Sprite.
Looking for more yummy summer drinks? Here are some other favorites!