I'm excited to have Aimee from Like Mother Like Daughter guest post today. She is one of my favorite bloggers! Check out her blog to find so many simple and delicious recipes!
—————————————————————-
I'm so happy to be visiting over here on Love to be in the Kitchen while Becky is catching up on re-uploading her blog pictures.
My name is Aimee and I blog over at Like Mother Like Daughter. LMLD is a blog where my mom and I both share our favorite recipes, restaurants, cooking products and more. We'd love for you to join us in our cooking adventures!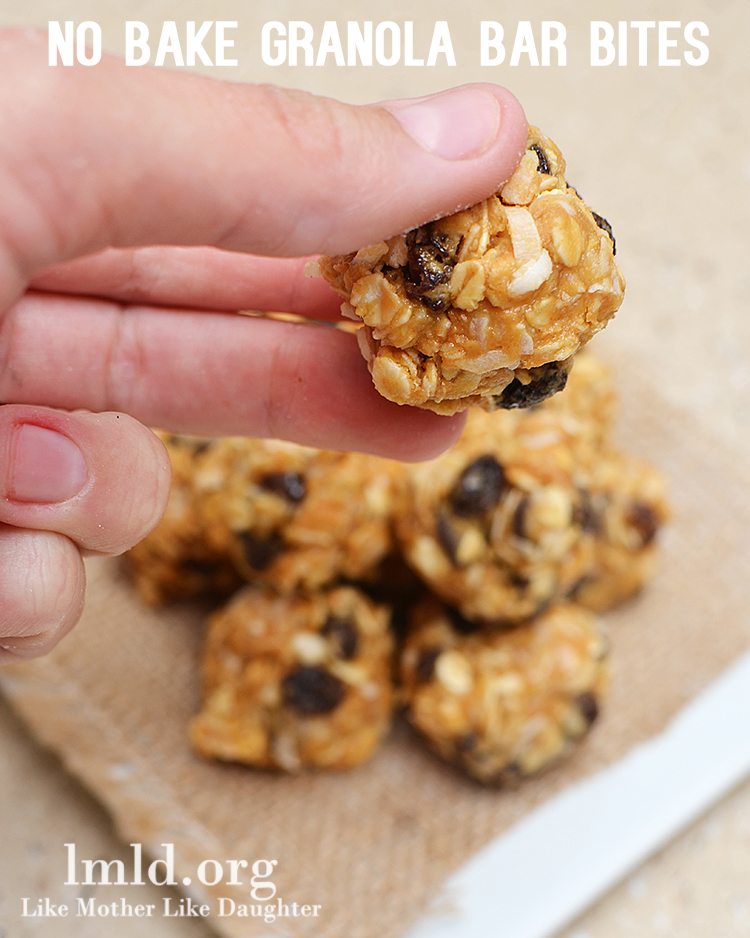 So, today I'm sharing these delicious no bake granola bar bites. They are a perfect snack and easy to whip up with only a few ingredients and just a few steps too. They've got an awesome flavor and I love just pulling out a couple bites when I need a quick but healthy snack. And another great thing about these is you can change up the ingredients to get the flavor you want – just make sure you have the right ratio of wet and dry ingredients, but feel free to add flax, craisins, a few almonds or whatever.
No Bake Granola Bar Bites
1 1/4 cup oats
1/2 cup creamy peanut butter
3 TBS honey
1/4 cup coconut flakes
1/3 cup chocolate chips
1/3 cup raisins
Combine all ingredients in a medium sized bowl.
Stir well for a few minutes until everything is combined well.
Put mixture in the fridge and chill for about 30 minutes.
Remove from fridge and roll into balls (wash your hands a few times throughout to keep mixture from sticking to them too much).
Place bites on a cookie sheet lined with parchment paper.
Return to fridge or freezer to chill.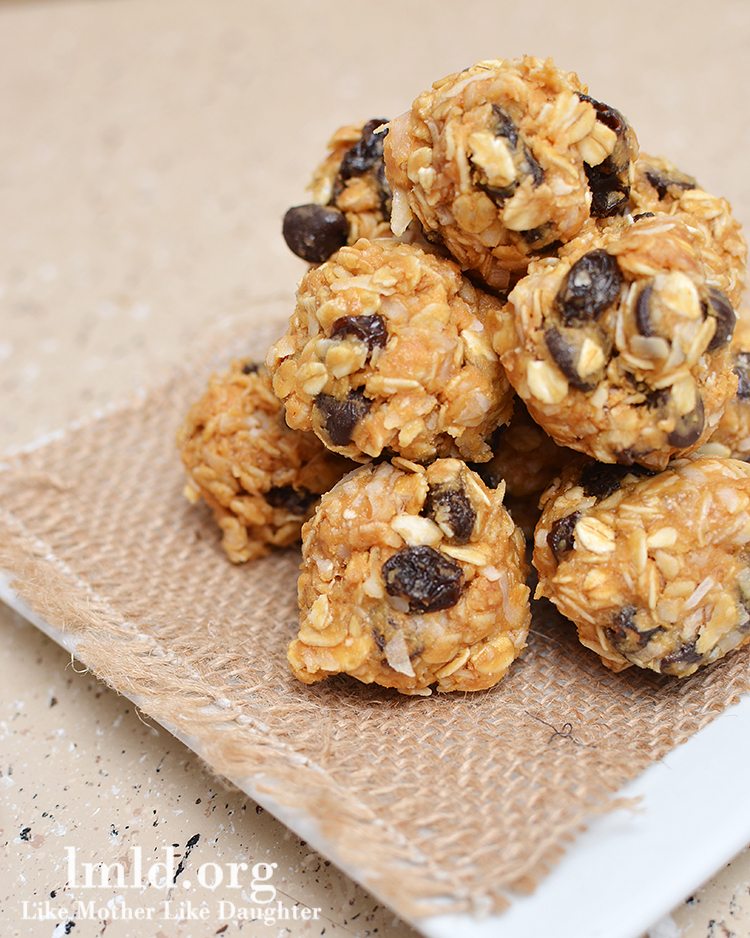 For a couple other snack ideas, try our:
Peanut Butter and Honey Bunches of Oat Granola Bars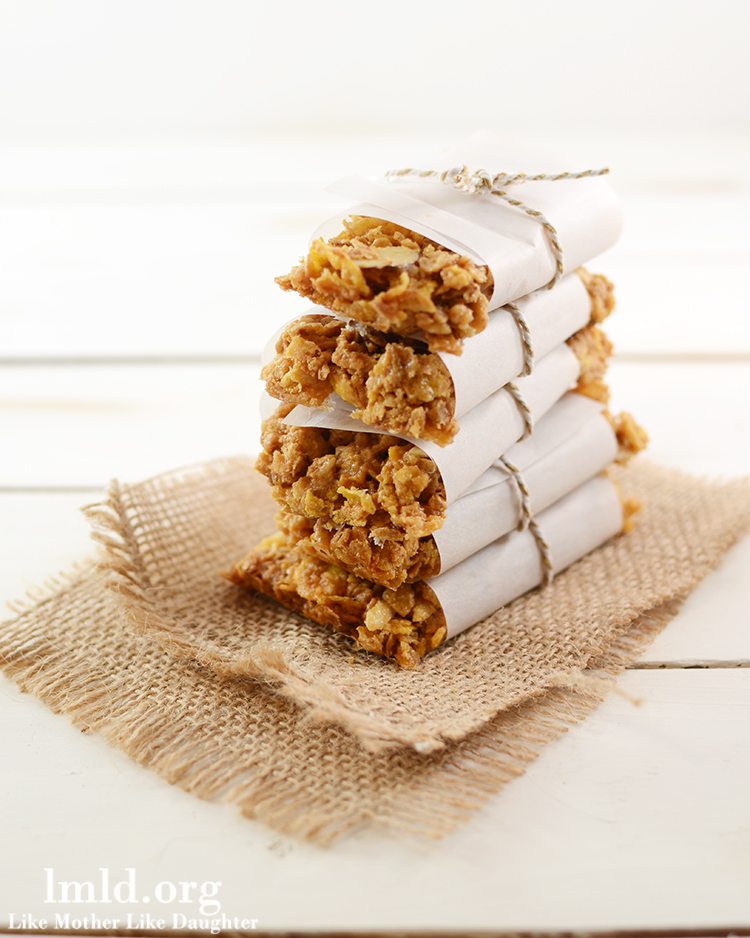 White Chocolate and Cranberry Granola Bars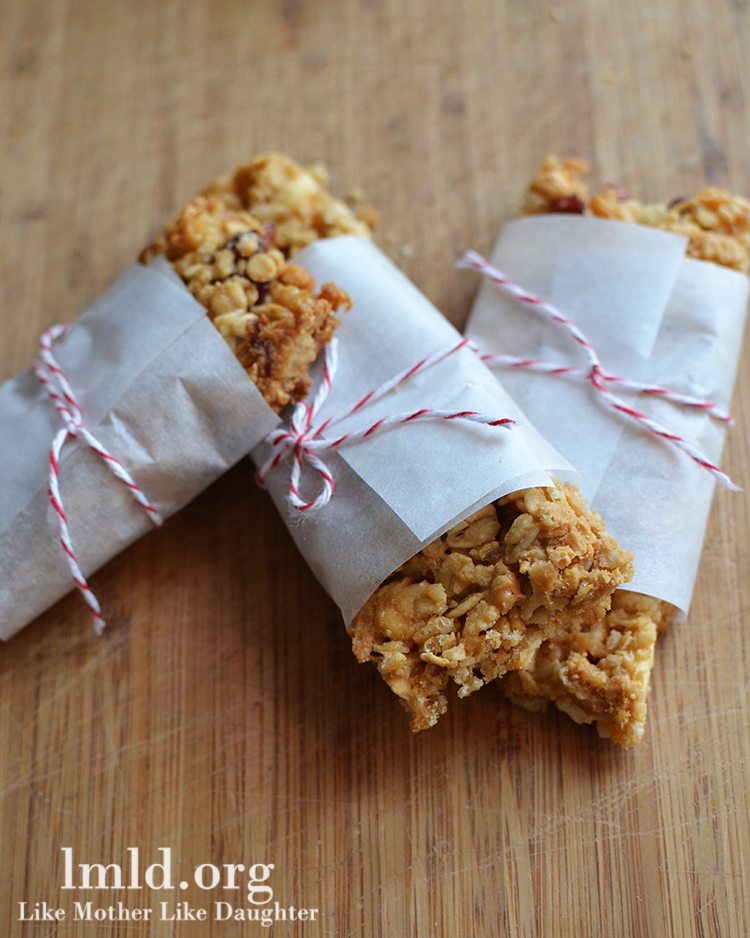 And be sure to visit me on Facebook. Pinterest. Instagram. and Twitter.